When it comes to building your professional makeup kit, you may experience the occasional sticker shock. Makeup is expensive, right!  Not to mention, the tools necessary to apply it! Don't worry, before you go around paying full price for things, start here first.
Here are some of my money saving tips:
First, check out this giveaway, FREE stuff is a great way to save money:)
-If you are a licensed cosmetologist or a student, you can purchase products from your local supply store, AT COST, which is about 50% off of retail. I LOVE Cosmoprof, see if there is one in your area.
-Make sure to take advantage of awards perks from places like CVS. Their ExtraBucks Beauty Club rewards will give you money back for every $50 or so of purchases. You are also available for special coupons too! I get free stuff here all of the time. For more on my adventures in couponing and getting free stuff, you should subscribe to get my blog to your email.
-Are you a Sephora Beauty Insider? For each purchase you make, you earn points that you can redeem in free products! If you don't love the products they have, you can roll your points onto your next purchase. Its free to sign up!
-Attend a trade show. I know people who save their pennies all year to travel to IMATS or THE MAKEUP SHOW and buy all the products for their kits there. You can score some really sweet deals and get some great education too! I got some AMAZING things and learned so much from the Makeup Show in NYC last year. 
– Make sure you have access to professional discounts for the products you love and purchase often. Have you signed up for the email list (just look at the top of this page, under the logo, put in your name and email, hit GIVE IT TO ME). I will send you a list of everything you need in your kit + how to apply for all the professional discounts. Some are free and some have an annual membership fee.
I asked in my Beauty Blogger groups for their suggestions and here's what they had to say….
Justina's Gems says she likes to buy things in sets on QVC or Sephora. Oftentimes, instead of buying a bronzer for $30 they will have a bronzer, primer, and a blush for the same price. It really helps build her collection!
Madame B Fatale also recommended making sure to take advantage for programs like Back to Mac (check out my video on on that here).

She also reminded me about ordering in bulk. Just this week I stocked up on lashes, you probably saw that on Instagram if you follow me @emilyhudspeth.
Get your lashes here, they have every kind of lashes and every kind of glue. Its pretty awesome!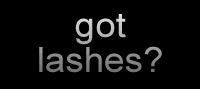 Being on this email list (just put in your name and email above and hit GIVE IT TO ME in orange) has so many ways you can save money. First you will get my guidelines to creating a great professional makeup kit. Then you will get the list of all the pro discounts and how to apply for them.
And you will get awesome emails like this one reminding you when we have giveaway and great specials, like the current one for saving $200 on the March workshop!
We are getting ready to start the awesome 6 week course on building your own MMMUA biz. Check out this page for more info like how to register, when it starts and what it includes!